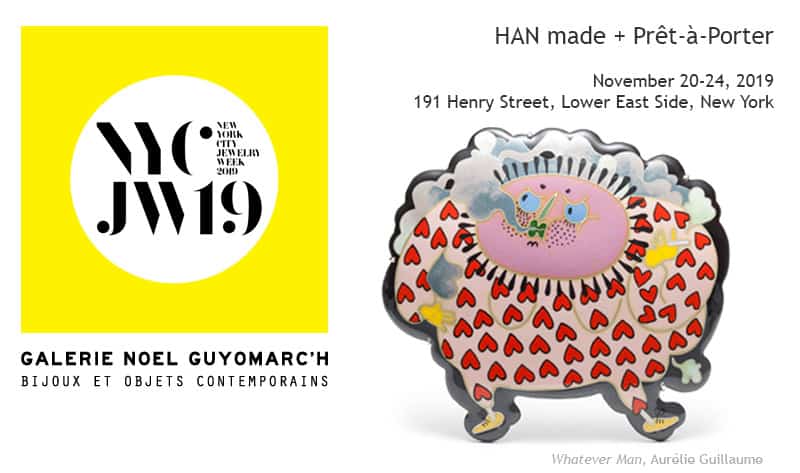 New York City Jewelry Week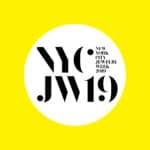 The gallery is pleased to take part in the second edition of the New York City Jewelry Week.
New York City is a city unlike any other. It is a city of constant change, inspiring stories, creative minds, and ever-evolving opportunities. Of the many jewels in NYC's crown, its' jewelry industry shines the brightest: from the archives of world renowned jewelry houses along Madison Avenue, to family-owned workshops on 47th Street, to storied boutiques in SoHo, forward-thinking galleries in Tribeca, and home-grown maker spaces in Brooklyn. NYC Jewelry Week is designed to share the many voices that make this city sparkle.
For this event, the gallery has rent a space in the Lower East Side, at 191 Henry Street, an area with many art galleries. Two exhibitions will be on display. The first one, titled Prêt-à-Porter shows the recent work by the artists of the gallery,  Gabrielle Desmarais, Aurélie Guillaume, Silvie Altschuler as well as Bettina Dittlmann & Michael Jank, Brooke Marks-Swanson, Karin Roy Andersson, and many others.
The second exhibition, HAN made,  is dedicated to 18 Korean artists.  Among them, Heejoo Kim, Sohri Yi, Seulgi Kwon, Joo Hyung Park, Healim Shin and many others.
Our address:
191 Henry Street, Lower East Side, New York 
Our Hours
Wednesday, November 20 :  5 – 9 pm
Thursday, November 21 : 12 – 8 pm
Friday, November 22 : 12 – 8 pm
Saturday, November 23 : 11 am- 7 pm
Sunday, November 24 : 11 am- 6 pm
For information, do not hesitate to contact us: i[email protected]