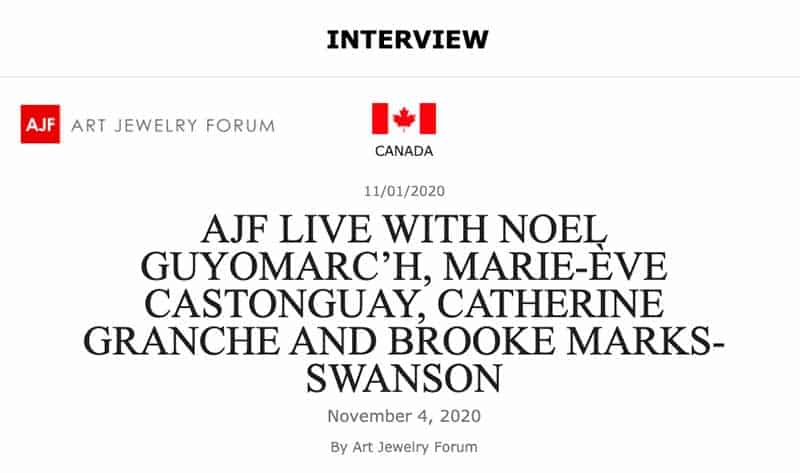 AJF Interview – Paysage de l'intime + Topiary Circus
Interview conducted by Yvonne Montoya of Art Jewelry Forum with Noel Guyomarc'h, the curators of the exhibition Paysage de l'Intime , Marie-Eve G. Castonguay and Catherine Granche, as well as Brooke Marks-Swanson for her joint exhibition Topiary Circus. Interview in English.
Art Jewelry Forum is expanding its efforts to connect more directly with the jewelry community. We're not moving away from print, but are expanding more into video. One of the ways we're doing that is by hosting live chats online. We're planning artist studio visits, live chats with gallerists about shows they're hosting, interviews with curators and authors, artists interviewing other artists, and programming tied to various jewelry weeks from around the globe. We'll record them and post them on our website.