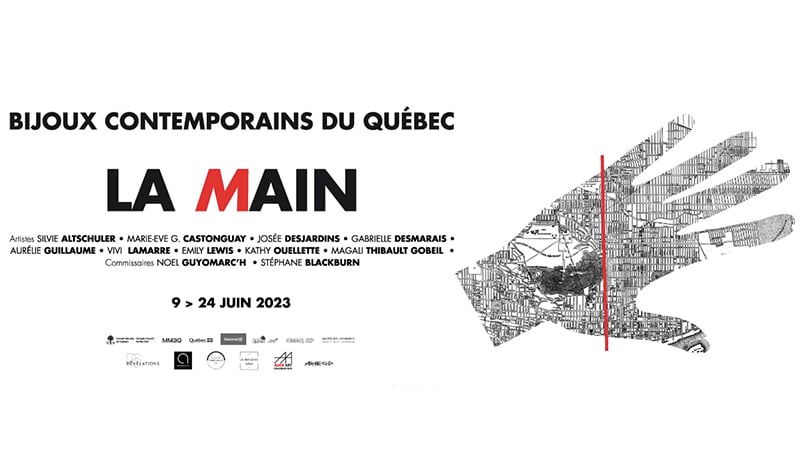 [vc_row][vc_column][vc_column_text]From June 9, 2023, as part of the OFF program of Révélations Grand Palais, the LA Joaillerie par Mazlo Gallery and the Robert Mazlo endowment Fund for art and contemporary art jewelry will be putting on a Quebec exhibition with
Visit the artist's page to discover her work : Bridget Catchpole Many new pieces will be add on her page very soon.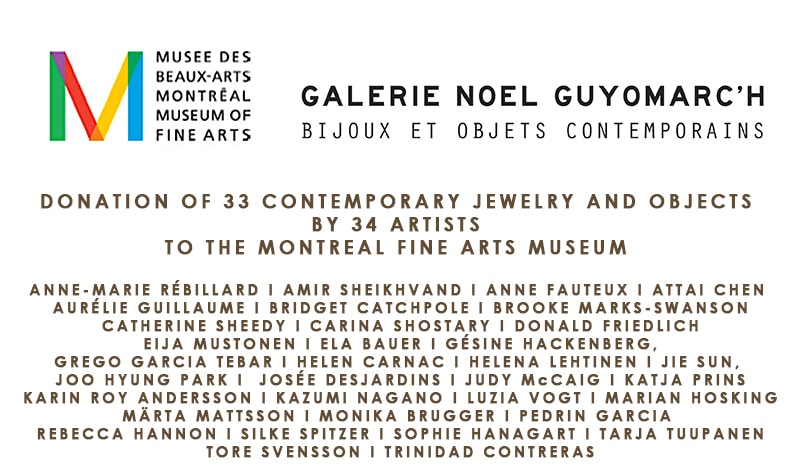 Montréal, January 25, 2022 In June 2021, Stéphane and I decided to offer part of our collection of contemporary jewelry and objects for the benefit of the Montreal Museum of Fine Arts. Our donation focused on 33 original and unique works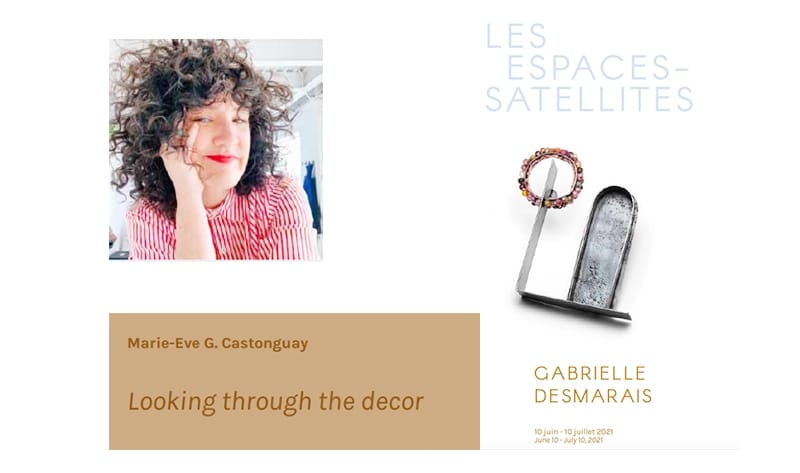 Les Espaces-Satellites, Gabrielle Desmarais A travers le décor / Looking through the decor   par/ by Marie-Eve G. Castonguay Dépliant publié par la galerie disponible sur demande / Pamphlet published by the gallery available upon request. Découvrir sa collection Les Espaces Satellites     
To see Paul McClure collection: SLICE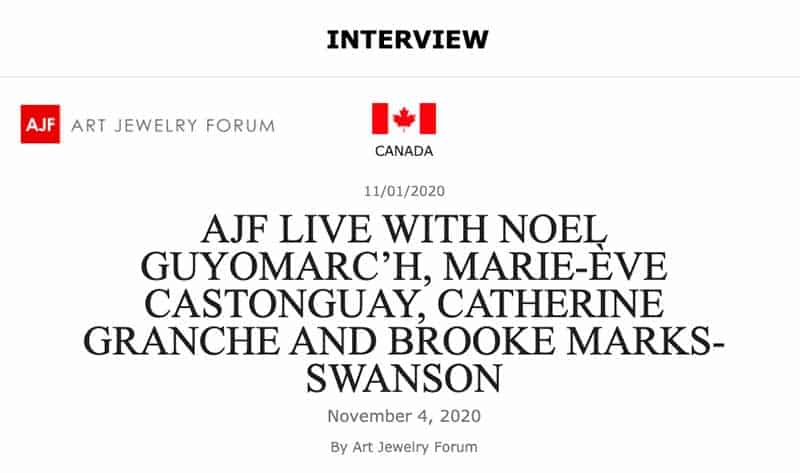 AJF LIVE WITH NOEL GUYOMARC'H, MARIE-ÈVE CASTONGUAY, CATHERINE GRANCHE AND BROOKE MARKS-SWANSON November 4, 2020 By Art Jewelry Forum Interview conducted by Yvonne Montoya of Art Jewelry Forum with Noel Guyomarc'h, the curators of the exhibition Paysage de l'Intime , Marie-Eve G. Castonguay and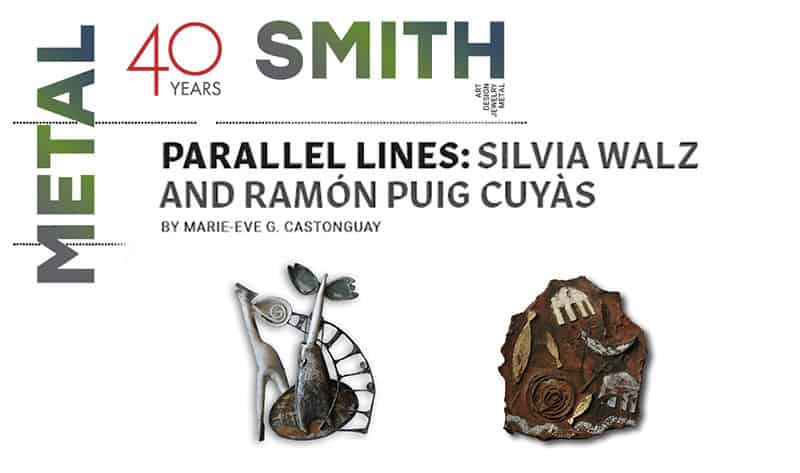 In September 2019, the gallery hosted the retrospective exhibition Catalan Colors, presenting the work of the last 30 years by Silvia Walz and Ramon Puig Cuyàs. During their journey in Montreal, Marie-Ève Castonguay interviewed them for Metalsmith Magazine.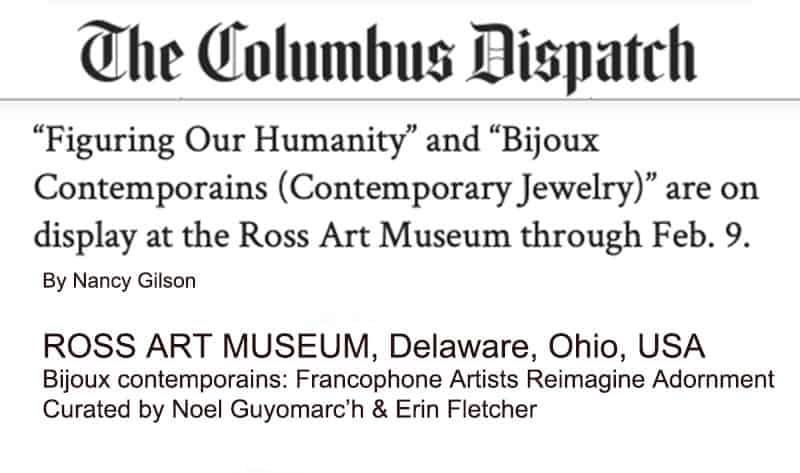 A review on the exhibition Bijoux contemporains : Francophone Artists Reimagine Adornment at the Ross Art Museum has been published in The Columbus. This exhibition was on view from October 31, 2019 to February 9, 2020. Invited Artists: Marianne Anselin, Marie-Ève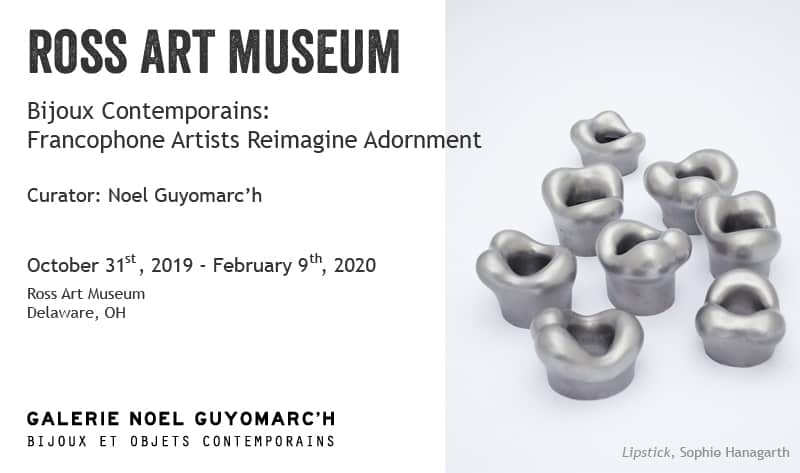 Thirteen jewelry artists from the Francophonie are currently represented in the exhibition "Bijoux contemporains: Francophone Artists Reimagine Adornment", which opened on October 31 at the Ross Art Museum in Delaware, Ohio.  Noel Guyomarc'h has been invited to act as exhibition