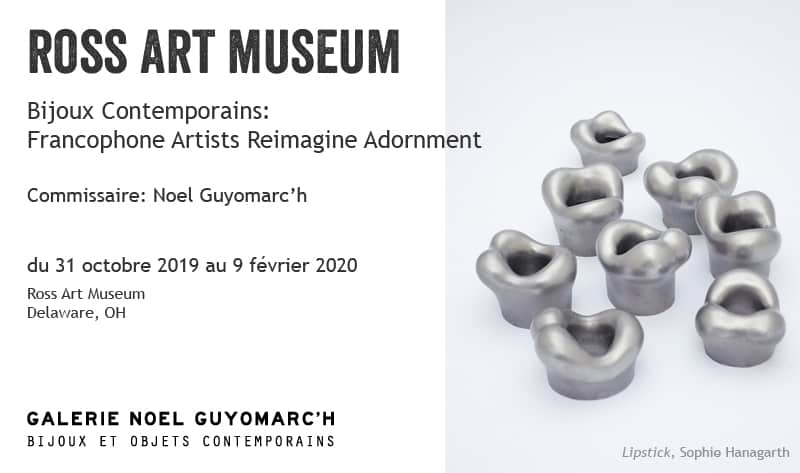 Bijoux Contemporains : Francophone artists reimagine adornment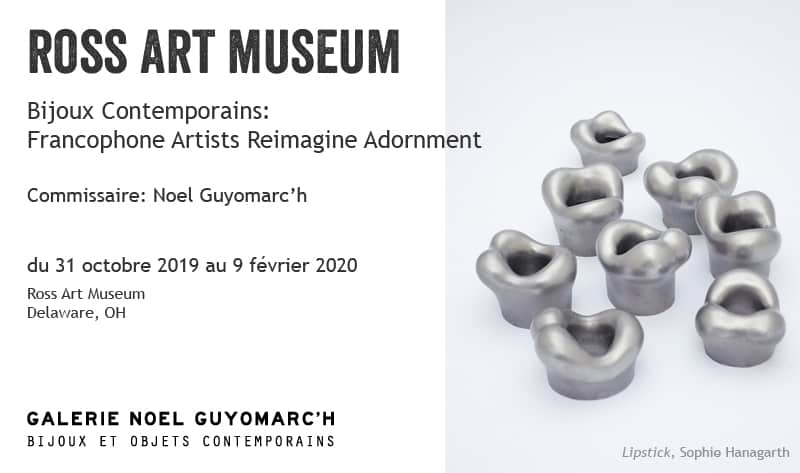 Treize artistes bijoutiers de la francophonie sont présentement représentés dans l'exposition « Bijoux contemporains : Francophone Artists Reimagine Adornment », qui a ouvert ses portes le 31 octobre dernier au Ross Art Museum, à Delaware, en Ohio. Noel Guyomarc'h a été invité à agir en tant que commissaire d'exposition, en collaboration avec Cynthia Cetlin, professeur du départment des beaux-arts et du Dr. Mary Anne Lewis Cusato, de département des langues étrangères. Un sincère merci à Erin Fletcher, directrice du Ross Art Museum de l'invitation! 
Richard M. Ross Museum of Art
60 S. Sandusky Street
Delaware, OH 43015
Les artistes invités:
Aurélie Guillaume, Gabrielle Desmarais, Magali Thibault-Gobeil, Anne-Sophie Vallée, Marie-Ève Castonguay, Catherine Sheedy, Catherine Granche, Sophie Hanagarth, Claude Schmitz, Nelly Van Oost, Patricia Lemaire, Ambroise Degenève, Marianne Anselin
Quelques images de l'installation :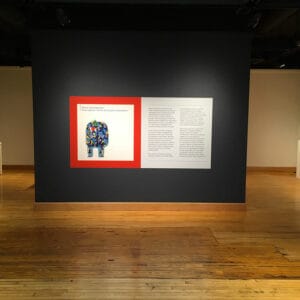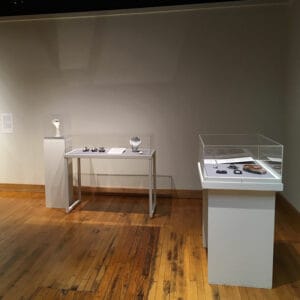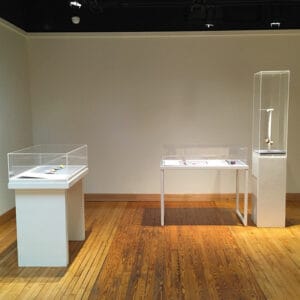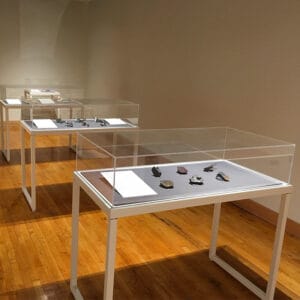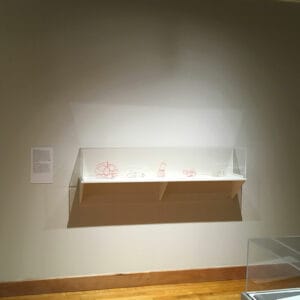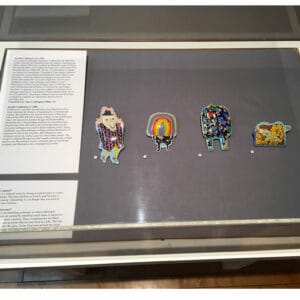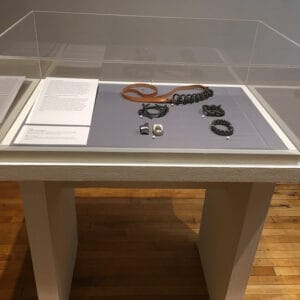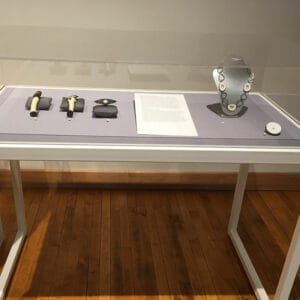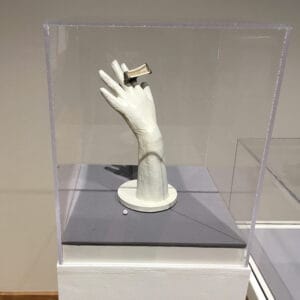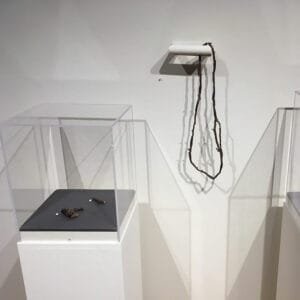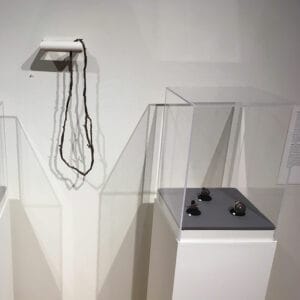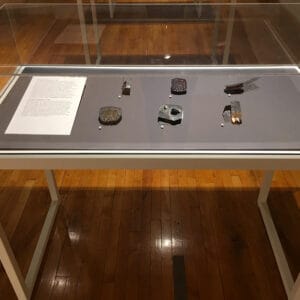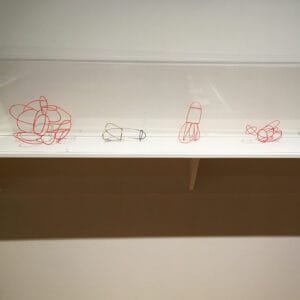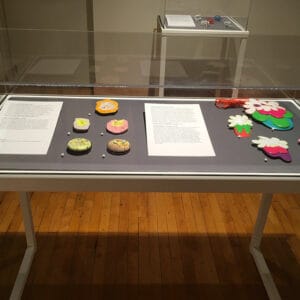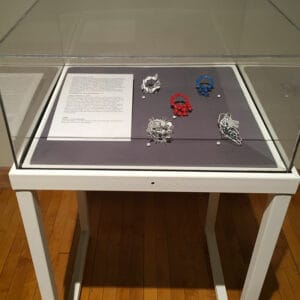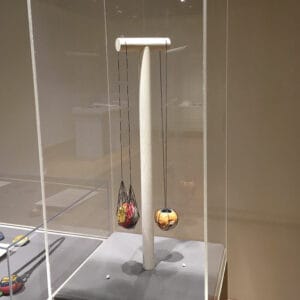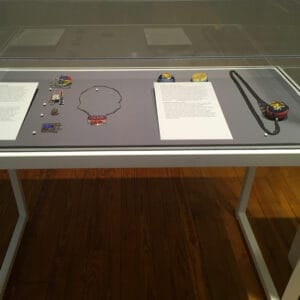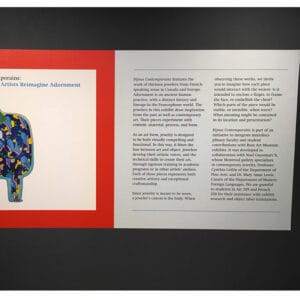 Voici le texte d'introduction (en anglais)
Bijoux contemporains features the work of thirteen jewelers from French-speaking areas in Canada and Europe. Adornment is an ancient human practice, with a distinct history and lineage in the Francophone world. The jewelers in this exhibit draw inspiration from the past as well as contemporary art. Their pieces experiment with content, materials, process, and form.
As an art form, jewelry is designed to be both visually compelling and functional. In this way, it blurs the line between art and object. Jewelers develop their artistic voices and the technical skills to create their art, through rigorous training in academic programs or in other artists' ateliers. Each of these pieces represents both creative artistry and exceptional craftsmanship.
Since jewelry is meant to be worn, a jeweler's canvas is the body. When observing these works, we invite you to imagine how each piece would interact with the wearer. Is it intended to enclose a finger, to frame the face, to embellish the chest? Which parts of the piece would be visible, or invisible, when worn? What meaning might be contained in its location and presentation?
Bijoux contemporains is part of an initiative to integrate interdisciplinary faculty and student contributions with Ross Art Museum exhibits. It was developed in collaboration with Noel Guyomarc'h, whose Montreal gallery specializes in contemporary jewelry, Professor Cynthia Cetlin of the Department of Fine Arts, and Dr. Mary Anne Lewis Cusato of the Department of Modern Foreign Languages. We are grateful to students in Art 359 and French 250 for their assistance with exhibit research and object label translations.