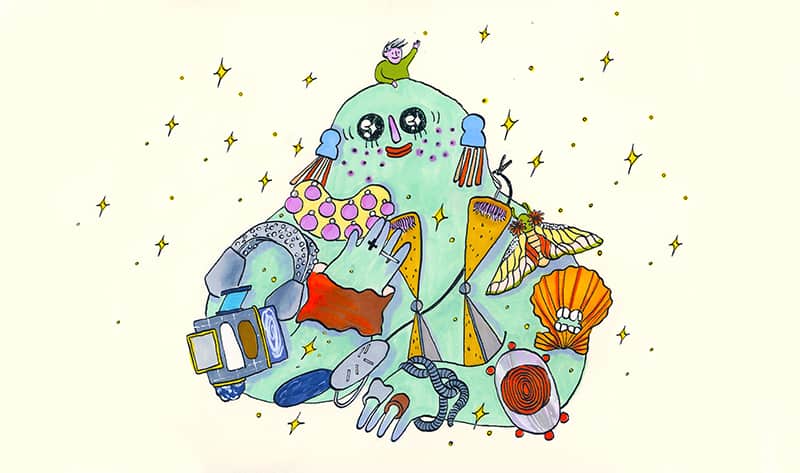 25the Annual exhibition of the gallery's artists
25th annual exhibition of the gallery's artists
Opening Reception
December, Thursday 3rd from 4 to 8pm. 
On reservation only.
The exhibition continues until January 28, 2021. 
Reservation : [email protected]
Le Croque Bijoux
Dessin / Drawing – Mlle Guillaume
To celebrate our 25th anniversary, Galerie Noel Guyomarc'h brings together exceptional collections by Quebec, Canadian and International jewelers. Whether creating limited editions or unique creations, using traditional or non-traditional approaches, the works are all original in their ideas, designs and choice of materials.
Brighten up the season by wearing poetic, dreamlike, whimsical or daring jewelry creations and EVEN consider the gifting of wearable art for these holidays.
With the current health situation, we are unable to mark this anniversary as we would like to, especially to recognize your support throughout all these years. Should you wish to attend the opening on December 3rd, please email and reserve a pot as we can only receive 6 people at one time.
Notwithstanding, we continue to unwaveringly promote and present both established and emerging jewelry artists.
This anniversary celebration is only postponed. In the meantime, we welcome you with pleasure from Tuesday to Friday from 11am to 6 pm, and Saturday and Sunday from 11 am to 5pm.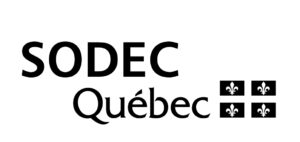 The gallery thanks the SODEC for its support for this exhibition.
The gallery and its artists wish you a happy, healthy and sweet holiday season.

GABRIELLE DESMARAIS               MARIE-EVE G. CASTONGUAY                                 JANIS KERMAN