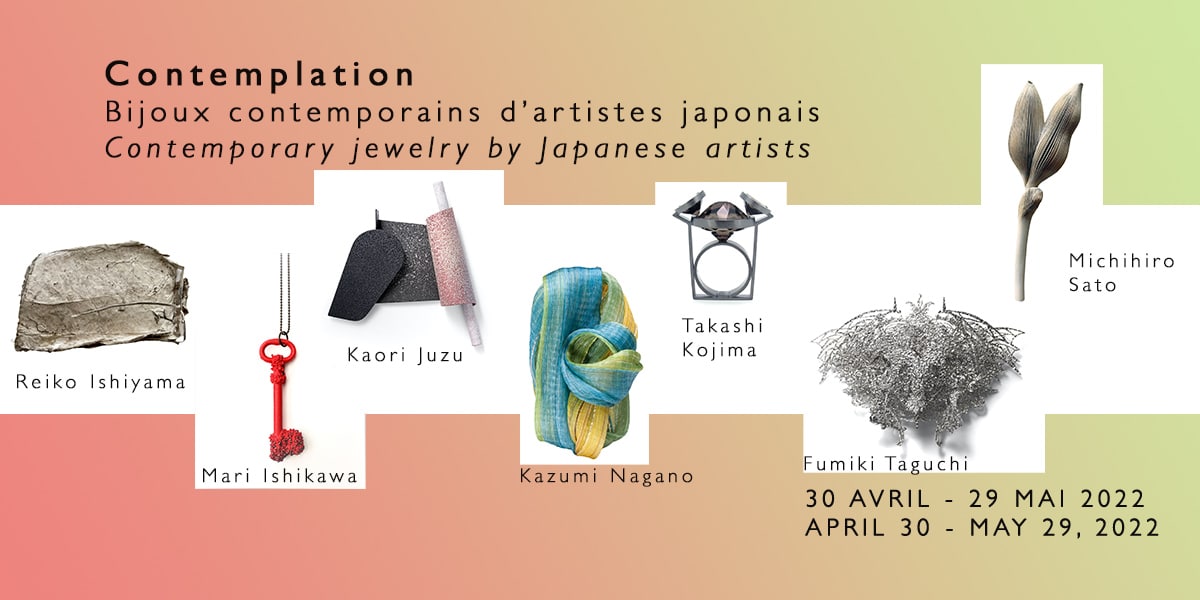 Contemplation – Contemporary Jewelry by Japanese artists
Contemplation
Contemporary Jewelry by Japanese Artists
Mari Ishikawa, Reiko Ishiyama, Kaori Juzu, Takashi Kojima, Kazumi Nagano, Michihiro Sato, Fumuki Taguchi.
To discover the collections – Contemplation 
From April 30th to May 29th, 2022, Galerie Noel Guyomarc'h presents its latest exhibition entitled Contemplation, bringing together the works of seven Japanese artists. The selection offers a glimpse into a world where aesthetic and conceptual research is powerful, poetic and refined.
The history of jewellery in Japan is still very recent. Traditionally, Japanese women wore kimonos and hair ornaments rather than jewellery. Objects such as belts, hairpins and fans, beautifully designed but always for practical purposes, were worn for social and religious occasions. In the mid-19th century, when Japan was forced by the United States to end its isolation and open up to the West, its people were confronted with new cultures and practices. This led to a local production of jewellery inspired by classical Western styles. In the 1960s, contemporary jewellery, unburdened by the weight of a jewellery tradition, was propelled by the Japan Jewellery Designer Association, which instigated numerous exhibitions and collaborations with foreign educational institutions. Japanese designs stand out through their sensitivity to materials, finishes and ancestral traditions.
This historical introduction provides a context for the selection of Japanese artists chosen for this exhibition. Many of these artists were trained in other countries, some of whom have stayed abroad, while others have returned to their native country. What influences does teaching have on creation? They all manage to take advantage of these cultural dualities by reconciling the excellence of Japanese craftsmanship and the artistic influences of their adopted countries. Magnificent original creations await you.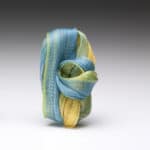 Living in Tokyo, Kazumi Nagano studied the Nihonga painting technique in the 1970s before turning to jewellery in 1996, under the guidance of renowned artist Minato Nakamura. Revisiting the origami technique, Nagano creates beautiful brooches with woven and folded organic abstract forms, using horsehair as well as various gold, silk and nylon threads.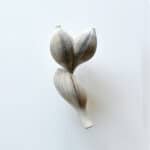 Michichiro Sato, based in Fukui, Japan, studied at Porfzheim University and received his MFA from the National Academy of Art in Oslo. Often described as sensitive, fragile and poetic, the artist's paper works are challenging to execute. Inspired by Japanese flora, his works pay homage to the nature that surrounds him.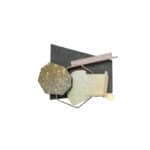 Originally from Fukuoka, Kaori Juzu moved to Bornholm, Denmark, after completing her apprenticeship with goldsmith Per Suntum in 2008. Her jewellery is the result of constant experimentation with the expressive qualities of enamel. Seductive and contemplative, her pieces never cease to amaze with their rhythmic compositions.
After studying at the Academy of Fine Arts in Munich from 1994 to 2000, Mari Ishikawa made this Bavarian city her home. With (Un)Locked, a series of red keys inspired by the current situation, she invites to see hope in our everyday life. Borrowed Scenery, a collection of pendants and brooches, expresses a borrowed scenery (Shakkei en japonais) both through the material, here kimonos, and the act of wearing it. Her works, which are as much tactile as they are spiritual, invite us to discover the multiple sensations they evoke and awaken in us.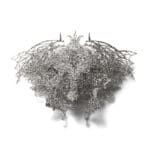 Born in 1977 in Tokyo, Fumiki Taguchi was introduced to jewellery through an apprenticeship in the workshop of Hiramatsu Yasuki, before continuing his studies at the Tokyo University of Arts. The works in this exhibition are puzzling. By using chiselled silver to simulate precious stones, he challenges our perception of his brooches and pendants. Strong and delicate at the same time, his works are reminiscent of coats of arms or crests, with the superimposition of successive layers evoking tangible memories.
Reiko Ishiyama began creating jewellery when she moved to New York in the 1980s, after spending several years working in sculpture while living in Japan. Her new body of work, very different from her previous collections, is made up of random found objects that she manipulates to give them a new meaning.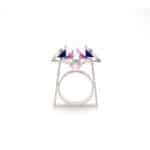 Takashi Kojima lives and works in Japan. Characterised by impeccable geometric structures in silver and cut stones, the artist's creations are inspired by architecture and by manga and anime culture, such as Transformers characters, which are very popular in Japan.
This exhibition continues until May, 29, 2022.
Source: Contemporary Japanese Jewelry, Simon Fraser, 2002, Crafts Council, Merrell Edition.